Types of Door Entry Systems
Door entry systems are an affordable security solution for keeping your property safe and secure. We are London based access control specialists offering the best home and office security for residential and commercial properties. Access control is not a new concept; the first and most basic form of access control, locks and keys, have been around for centuries. In modern times, we have simply improved the concept by incorporating technology, which allows the development for more complex systems.
Audio Entry Systems
This is most commonly found in group residential dwellings such as flats and apartments; the visitor can use the intercom system to communicate with the resident to verify their identity before being granted access.
Video Entry Systems
As the name suggests, this is very similar to the audio entry system, with the addition of a video camera which allows the resident to see the visitor.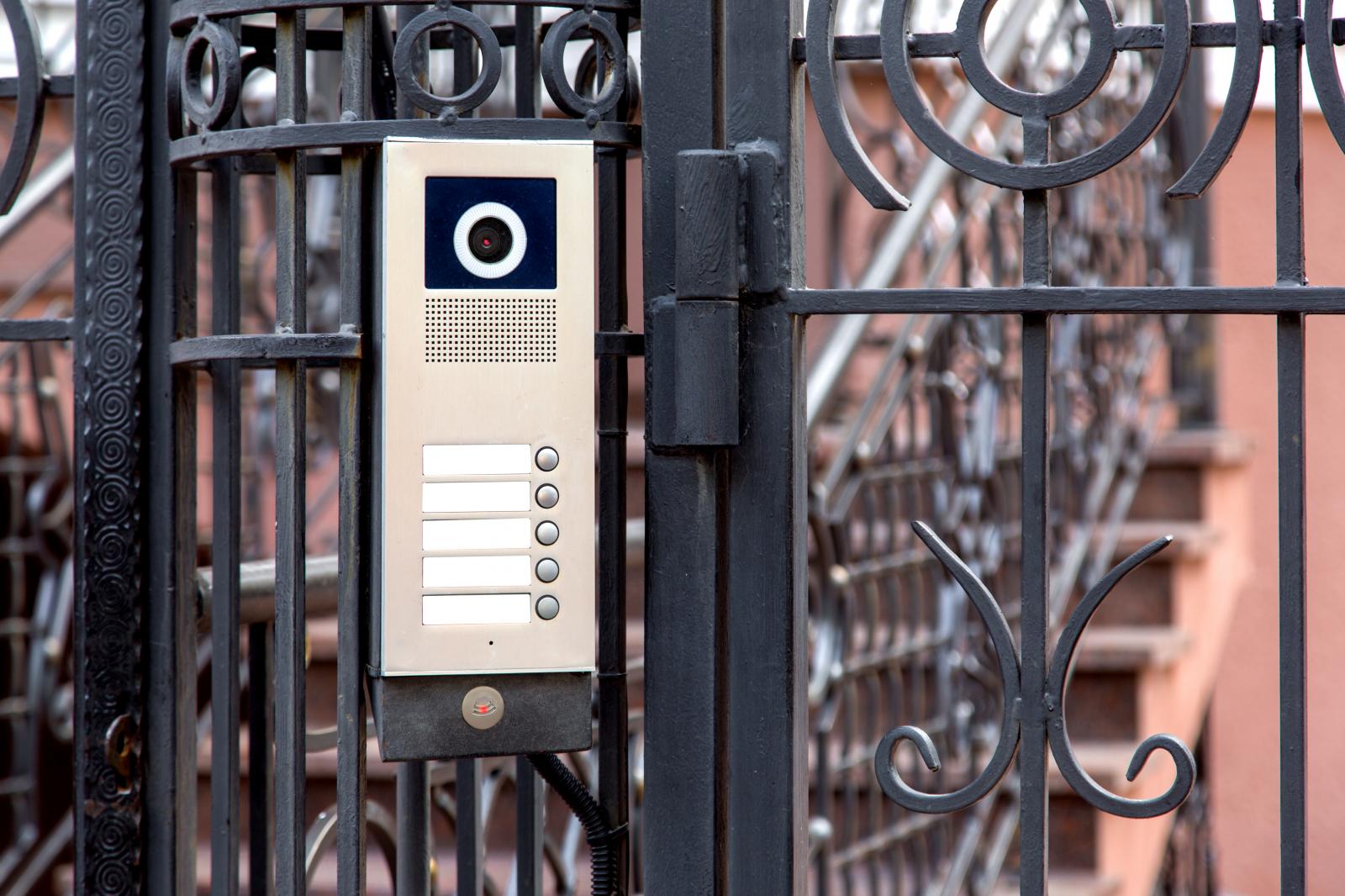 Keypad
A coded keypad is an enhanced version of the basic key and lock concept, except there is no tangible key; you can only gain access if you put in the correct passcode. This eliminates the risk for lost and stolen keys, as well as allowing the option to change the passcode for increased security easily.
Proximity Readers
There are many forms of proximity readers available, the most popular being cards, keyfobs, and tokens. It's an extremely cost-efficient way for larger corporations to monitor access onto the premises and can even be assigned levels of access according to their role.
Biometric Access
Though more costly and complex to install, biometric access systems are one of the most secure systems available in the market. Rather than assigning a physical pass or having to remember a passcode, access is granted via unique biometric recognition, such as fingerprints or retina scanning, or facial recognition.
What type of Access Control is best for me?
There is no one-size-fits-all solution when it comes to access control; the most suitable system will be decided by various factors such as any existing systems, your current needs and future adaptability. Amblecote LLP will be more be than happy to offer a free initial consultation and recommend the most suitable option for your premises.
Amblecote LLP are proud to have happy clients throughout London who can testify for our professionalism and work quality. For more information on our services or products, simply contact us via 07050 174 854 or send a message via our contact form.